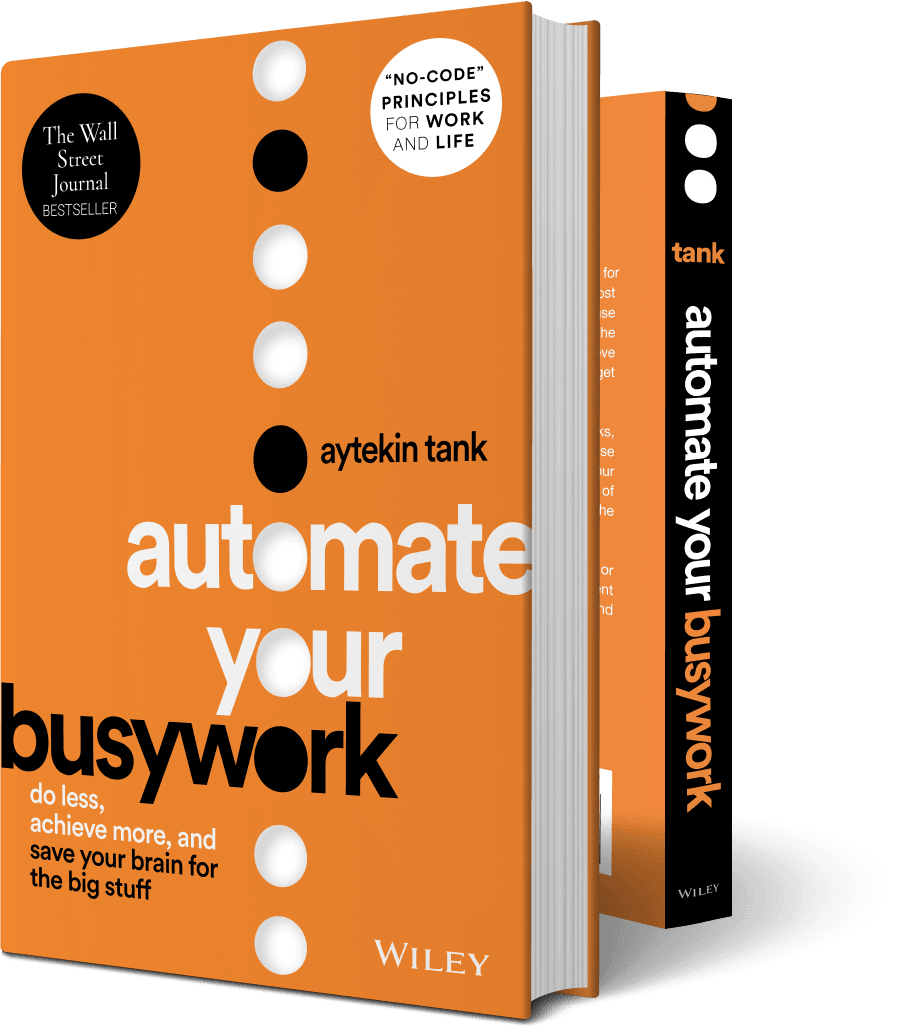 Learn to automate your busywork and focus on what really matters
In Automate Your Busywork: Do Less, Achieve More, and Save Your Brain for the Big Stuff entrepreneur, founder, and CEO of Jotform Aytekin Tank delivers a can't-miss blueprint to help you make the most of your most precious asset: time. You'll explore what's possible when you offload repetitive tasks, why automation has democratized innovation, and how you can use cheap—or even completely free—no-code automation tools to transform your ability to focus on what truly matters in your business and life.
In the book, you'll discover:
Why the future of business is no-code, and how you can use an automation-first mindset to unlock your productivity potential
How to move from busywork to less work, and finally to having the time you need to accomplish your most important work
How you can use delegation and automation to achieve "timefulness," the state of having enough time
A must-read handbook for every entrepreneur, founder, business owner, and freelancer who just doesn't have enough hours in the day, Automate Your Busywork will also earn a place in the libraries of managers, executives, and other business leaders looking to maximize their most valuable resource.
"Automate Your Busywork" In a Nutshell
In this brief video, Aytekin Tank tells the story of "Automate Your Busywork" and explains what led him to write this book.
Flywheel: Automation at the Center:
"The Flywheel starts turning when you realize you've fallen into a pit of busywork and you're ready to climb out, and it proceeds in three stages: divide and conquer, design and implement, and refine and iterate."
"Automate Your Busywork" Media Kit
You can download all the assets you need in your articles, podcasts and any types of features about Aytekin Tank or "Automate Your Busywork" here.
Download Media Kit

Subscribe to my newsletter
Be the first to get business advice, automation tools, and other insightful updates from me.